Customised solutions from Dimensionics
Special machines & customised systems for manufacturing and quality assurance
Zukunftsfähigkeit durch Automation industrieller Prozesse
As an industrial company, you need technical systems that do not yet exist on the market or that are precisely tailored to your conditions and requirements. We develop and implement customised solutions - from handheld measuring devices to complete production lines.
Why special solutions from Dimensionics?
Thanks to our many years of experience in the fields of measurement & testing technology and automation, we are able to analyse highly complex problems and develop solution concepts precisely for your requirements. Our systems are established in numerous companies in a wide range of industries.

Dimensionics stands for quality, which is also reflected in the choice of our components. We rely on sustainable components from established manufacturers and benefit from long-standing cooperations.

When developing new systems, we work closely with our customers: You know your objective and what you want to achieve. From this, we derive the concrete task, develop the solution approach and lead it step by step into implementation. Our common goal is the best possible result for your requirements.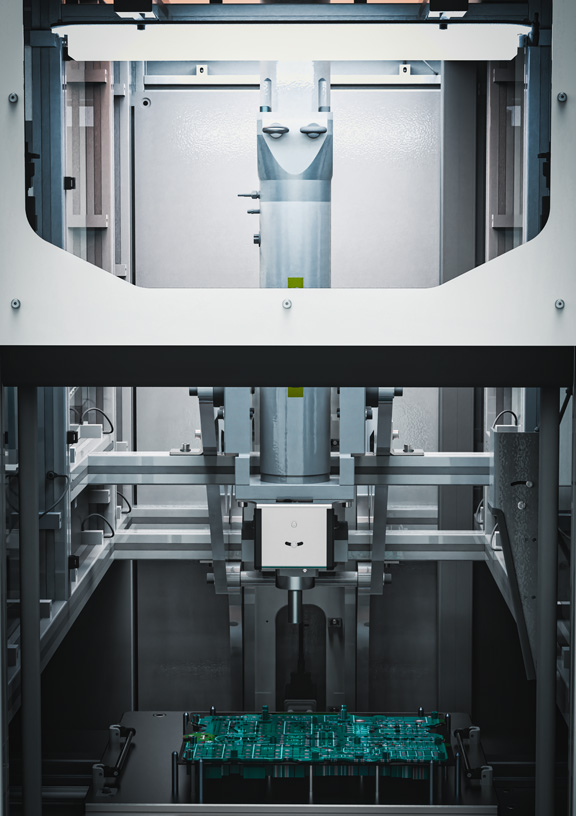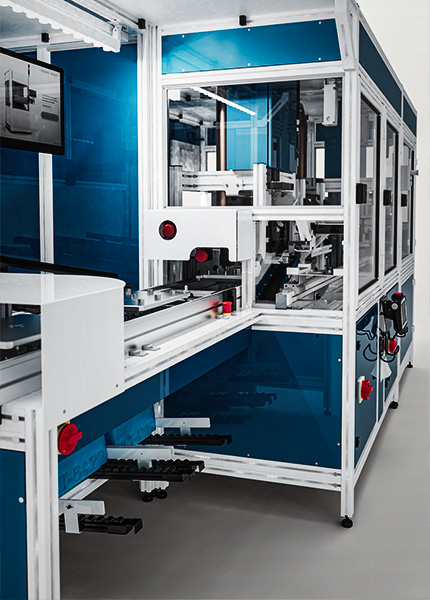 Customised systems
Every system has its task and every customer has different requirements. Our systems support you in the areas of production and quality assurance to optimise existing processes.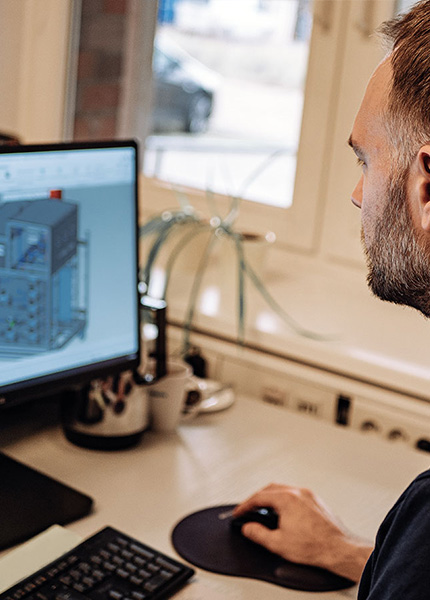 The right concept
Suitable for every task, our engineers develop customised and holistic solutions for our customers. The diverse skills of our team enable us to carry out the planning of a system in-house.
The finished concept is presented to the customer and is subsequently adapted and implemented on request.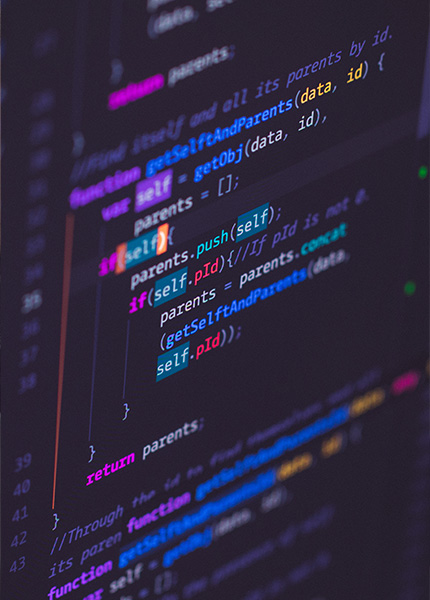 The interface decides
What use are the best measured values if the data remains lost on the machine. Our systems work with the common CAQ, MES and BDA systems.
But individual interface programming for your company's own solutions is also included in our scope of services and allows you maximum flexibility.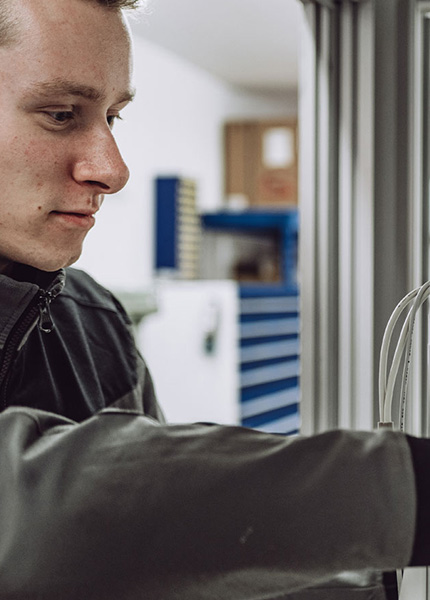 Service from A-Z
From the initial consultation, to the involvement of the customer in the development, to the support after delivery: one thing always takes centre stage and that is your satisfaction. With our customer-oriented service, we guarantee maximum transparency in your project.
Customized Systems
Systems tailored to your processes for production and quality assurance
We are automation experts
The future of industrial production lies in automation. Manufacturing processes are to be designed safely and efficiently, detached from workers. Automation is the driving force behind Industry 4.0, but you can already benefit significantly from partially or fully automated processes. Optimised workflows make your production more cost-efficient and increase your competitiveness. Set yourself up for the future and gain decisive advantages through automation. We are the right partner for you.


As experts in the field of automation, we have mastered the perfect interaction of actuators and sensors. For your automation solution, we rely on standardised components from our long-term partners to guarantee durability and reliability for your system.
Based on your requirements, we advise you on the various options in the field of process automation: starting with the design of the degree of automation up to the finished concept.


We attach great importance to transparent cooperation and are happy to involve you directly in the planning process in order to integrate your experience with regard to your production into a complete automation concept. Whether it is a matter of integrating automation processes into an existing system, increasing the degree of automation or developing completely new systems and production lines, we look forward to your challenge.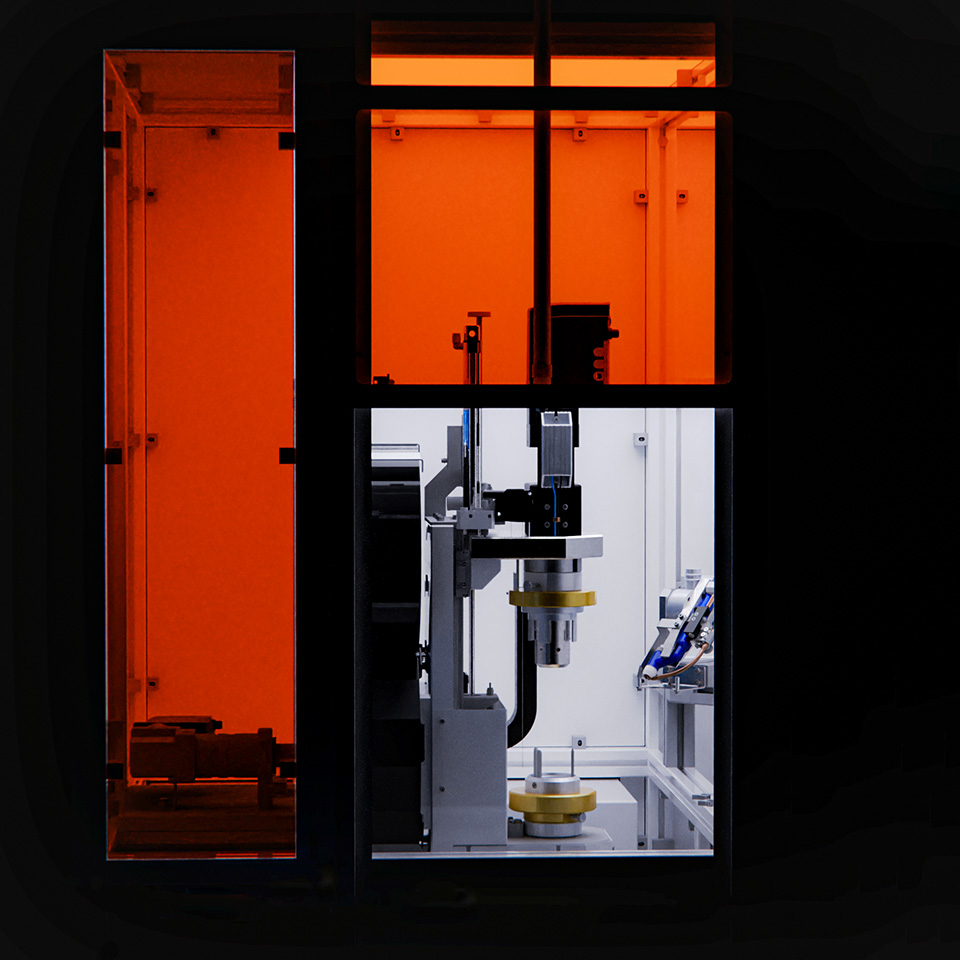 You have a task and are looking for the right solution?
Contact us. We look forward to a joint exchange.