Projects with Dimensionics
What can you expect when you work with us?
A reliable process is very important for your project. All steps must be interlockeda. That is why Dimensionics delivers the complete solution, from the concept to the finished machine. This way we guarantee the best quality and reliability of your special system.
Enquiry: The beginning of everything


Every project is based on a fundamental task: a problem in production, new requirements from a customer or the desire to make your own process more transparent for in-house quality management. Your concern is to find a solution and that is where DIMENSIONICS comes in. We support and advise you and discuss the facts of your task with you. Describe your wishes or explain to us what you want to optimise in your process. Our team will develop a tailor-made strategy for your task and prepare a suitable offer for you.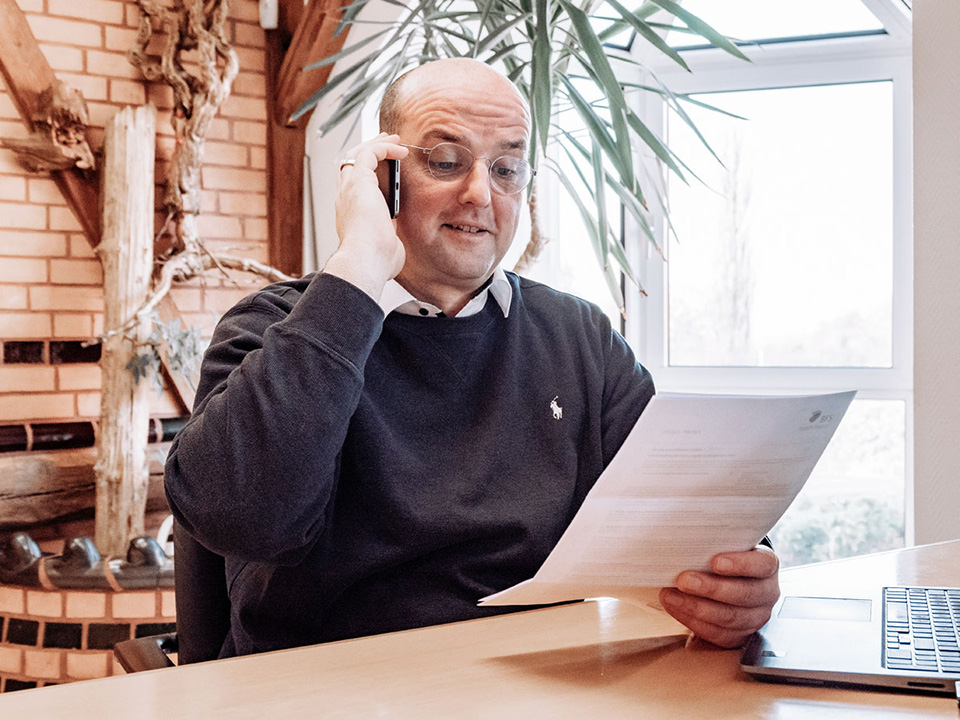 Feasibility study: Security for your investment

Special solutions are tailored specifically to your needs and requirements. It is important to know in advance that the solution can be successfully implemented. That is why we offer you a feasibility study at the beginning of a project. Our team analyses your task and all available facts down to the smallest detail.
We meticulously check existing information material and the written specifications. You don't have a specification sheet yet? This can be supplemented within the feasibility study, and we will be happy to support you in this. Subsequently, our engineers check the feasibility by means of theoretical simulations and practical tests. Each result is documented and finally handed over to you as the customer. Your advantage: You gain security, eliminate doubts and commission your investment on a sound basis.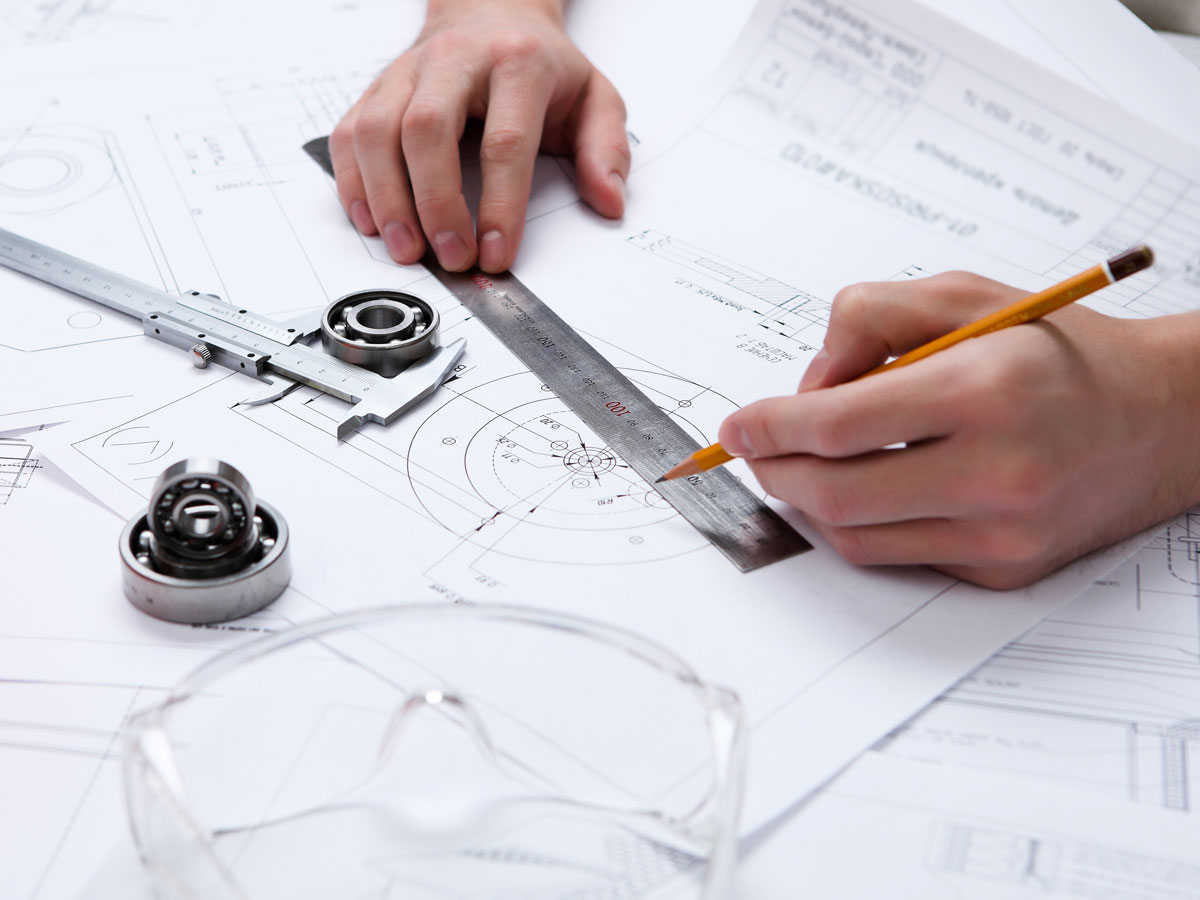 Concept: The basic framework for your solution

Based on your requirements, our team develops the appropriate solution concept, from a manual workstation to a fully automated production line. Are you still unsure about the final level of automation for your system? We will also work out this together with you.
Our best employees from the areas of design, electrical planning, measuring and testing technology as well as software development and automation work together on the concept. They lay the foundation for the further procedure within the project. The goal is to develop a viable idea for your solution that you are 100 per cent convinced of.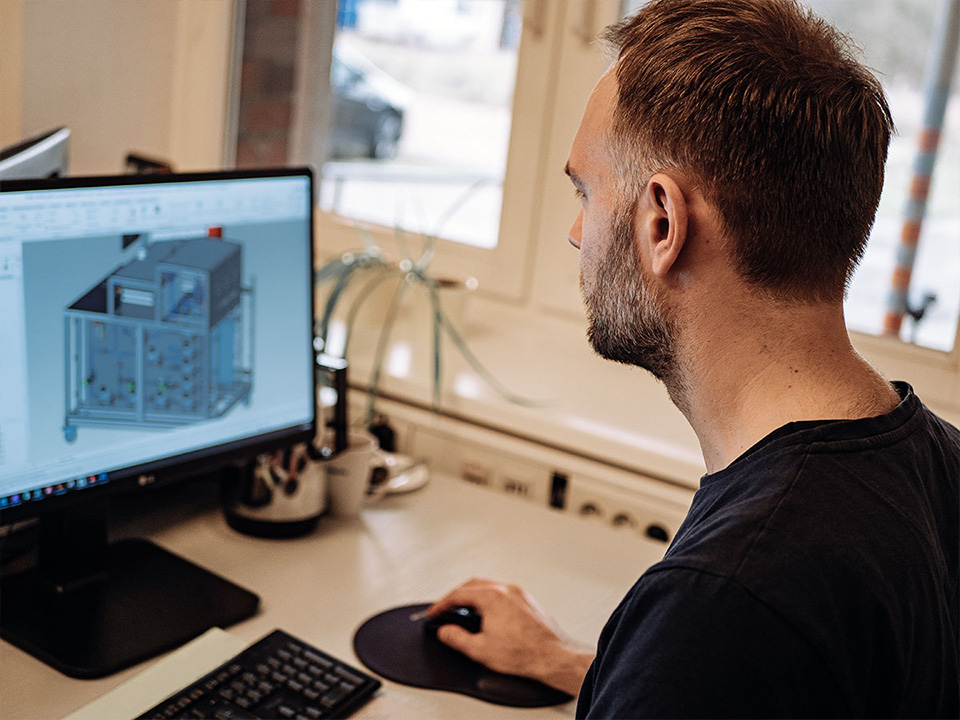 Development: from planning to production
Once the concept is in place, the development phase begins. Precise planning and testing are crucial for success. Our designers plan the mechanical and electrical components, develop the automation concept, install the measurement technology, programme measurement programmes and carry out test series.
All steps are precisely coordinated. In the process, we work together with our customers in a targeted manner, provide continuous information on the progress of the project and coordinate closely with the customer in the event of unforeseen hurdles in order to arrive at a solution efficiently. At the end of the development phase, the system is realised: the machine is manufactured. Our systems are manufactured and assembled in-house. This is how we ensure the highest quality and reliability - the Dimensionics customer promise.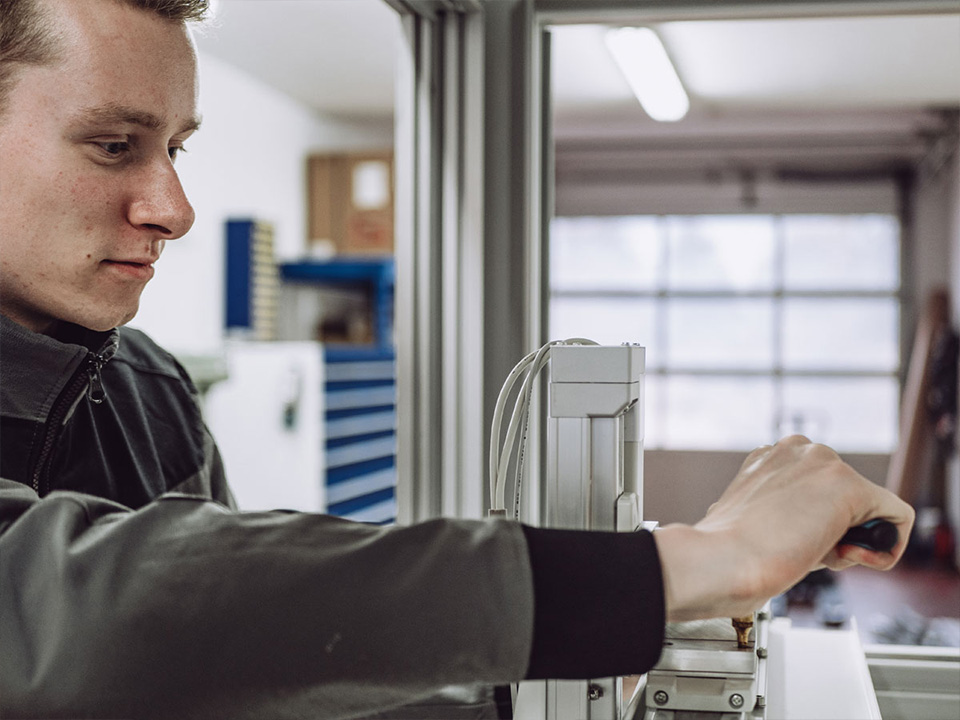 SystemIntegration: Programming & Networking

The in-house developed software for system control is characterised by user-friendly user interfaces based on your requirements. Our programmers create your screen design (layout), which is specifically tailored to the respective application. In addition to ease of use and a good overview, the software offers numerous individual features. We prepare the process visually for you, so that you can recognise the current process step at any time and check its result.

We build our software modularly so that different function levels or features can be adapted for you. This includes, for example, the adjustability, the parameterisability, the assignment of user rights, the design of individual protocols and own test plans as well as evaluation functions for processes and end products. In addition, at the customer's request, we offer a toolkit with which you can define your own recipes or test orders.

Of course, we ensure seamless integration into your existing network or ERP system, such as SAP, ITAC, QDA, etc. The interfaces are developed in close cooperation with our customer. The interfaces are planned closely with our customer so that a seamless integration can take place. Different user levels can also be created by integrating scanners and a stored database. Different access rights allow you to further adapt the software to your processes. Whether administrator, maintenance or simple worker, the identification is automatic and offers each worker the appropriate working environment.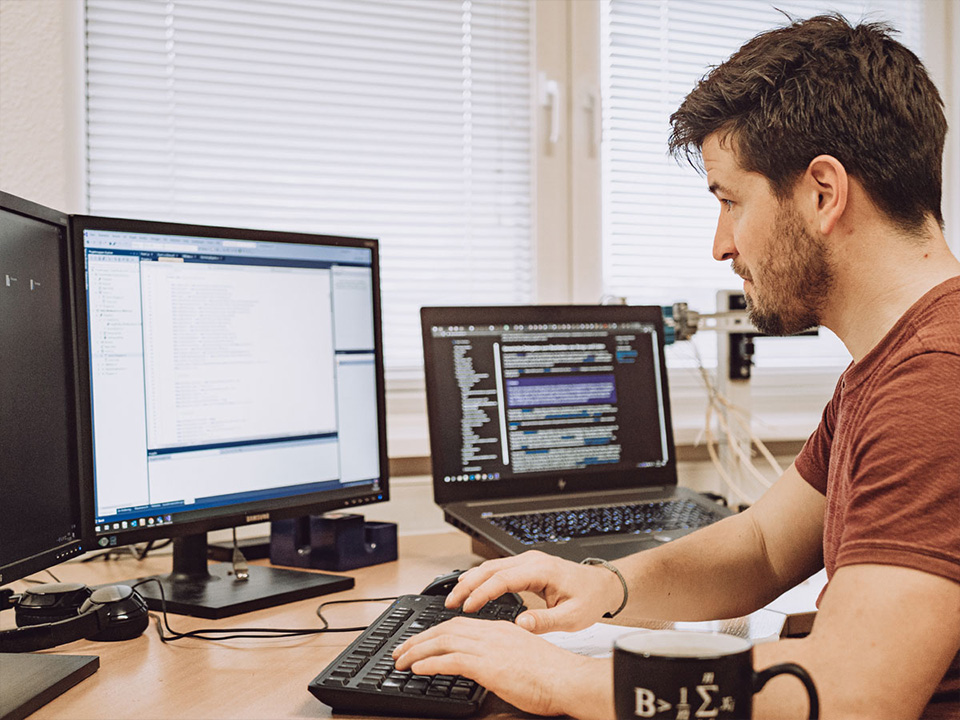 Quality assurance: cornerstone for Industry 4.0

All our systems are designed to optimally support your quality management. For this purpose, all measurement data is logged, stored, processed and managed and can subsequently be passed on to a higher-level ERP system. We create test orders, define the measuring & testing technology and develop control and sequence programmes for the purpose of optimising your processes and increasing the quality of the end products. All data can be created in protocols according to the customer's requirements and, if necessary, printed as labels.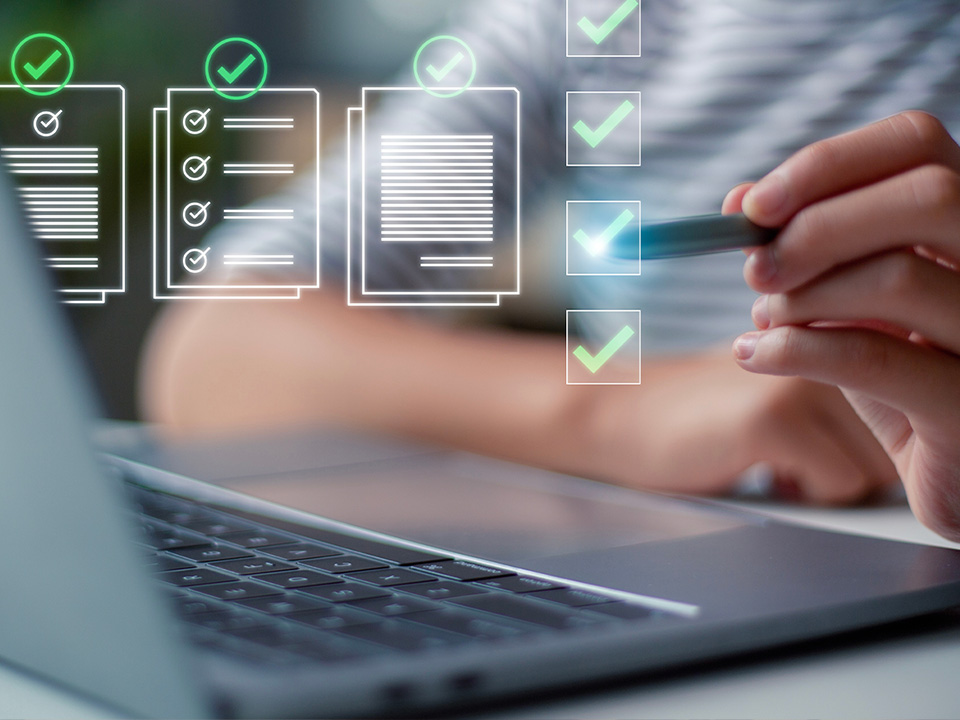 Customer care: Your satisfaction is important to us!

Our job does not end with the delivery of the machine. We also remain the contact for our customers during the application phase. In addition to comprehensive documentation of the system, you will receive competent support from us during commissioning. We also offer employee training, which is particularly important in the introductory phase. Our supervisors are on site and train your staff in the best possible way so that they can operate safely with the new system.

You can also rely on us during operation. For quick assistance, we offer the option of remote maintenance or remote support for your machine operators at any time.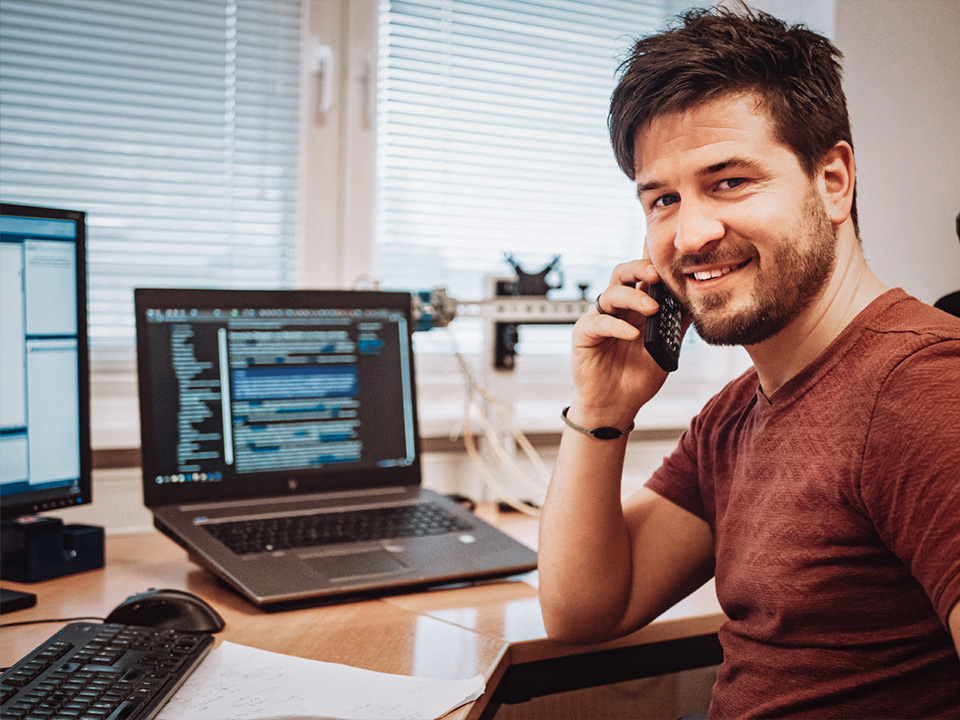 You have a task and are looking for the right solution?
Contact us. We look forward to a joint exchange.