Measuring and testing technology
Customised measurement concepts for quality assurance
The importance of measuring and testing systems in the economy is growing continuously. As a company, you are confronted with demands for ever higher manufacturing accuracies, shorter cycle times and the automation of processes. This also increases the demands on your measuring and testing technology: constant, reliable and highly precise monitoring of processes and end products is required.
From task clarification to the finished measurement concept
Dimensionics works cooperatively with numerous manufacturers of measurement and testing technology. Thanks to our decades of experience, we are now an established force in the field of integrating metrological systems.
On the one hand, we develop complete machines with individually configured measuring and testing systems.
On the other hand, we also use our expertise in consulting and integrating measuring systems into existing plants.

For measuring and testing systems, there are a large number of variables that need to be taken into account - starting with the choice of sensors and ending with the finished measuring concept. To ensure that you don't lose sight of the big picture, we offer expert advice and the development of custom-fit measuring systems. The first step is to clarify what is to be tested. For example, is it the monitoring of a process or the qualitative evaluation of end products? Then the concrete application must be considered, e.g. the tactile detection of external contours, the optical measurement of a surface or the dynamic inspection by camera systems. The measurement task must be analysed in detail.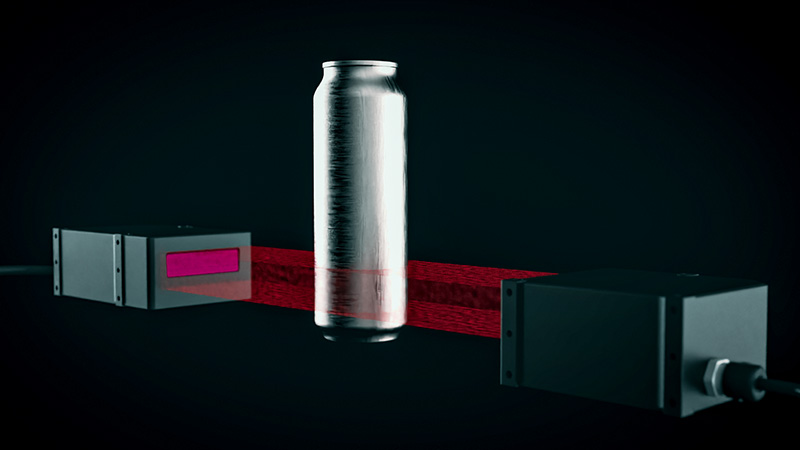 Figure: Optical measurement of a can. Recording of the diameter and contours.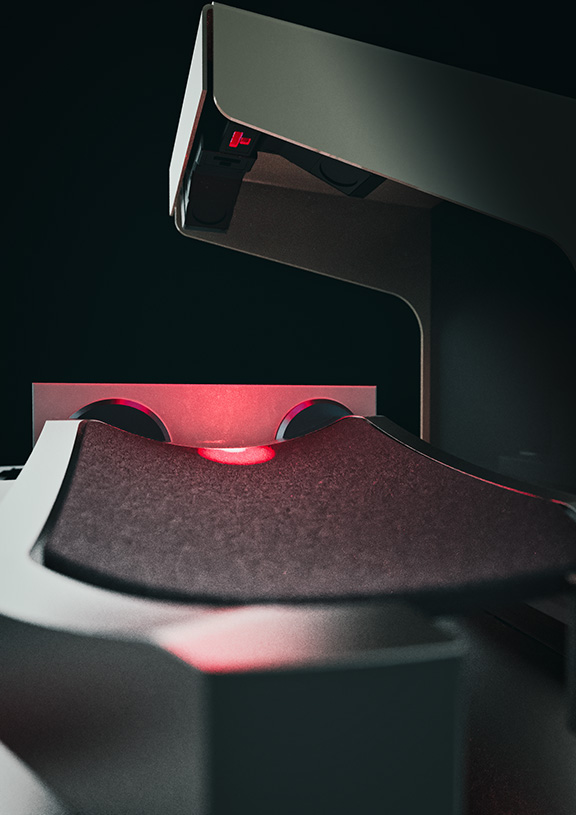 Figure: Tactile measurement of semi-finished products with 100% control
What are the boundary conditions, for example with regard to light, dust, temperature, installation space or the manual assistance of the worker? No matter what your task is, with our versatile measuring and testing systems we also offer the right solution.

We analyse your task and talk to you about your requirements. We look at the local conditions, record all influencing factors and develop the appropriate measuring concept with you from this information. In doing so, we rely on proven technology from our partners that is established on the market.

Among other things, we develop concepts for positioning, feeding and securing your technology. We programme algorithms for the recognition and processing of input signals and measurement data and process them to obtain an adequate result.

Wir entwickeln unter anderem Konzepte für die Positionierung, Zuführung und Sicherung Ihrer Technik. Wir programmieren Algorithmen für die Erkennung und Verarbeitung der Eingangssignale und Messdaten und bereiten diese auf, um ein adäquates Ergebnis zu erhalten.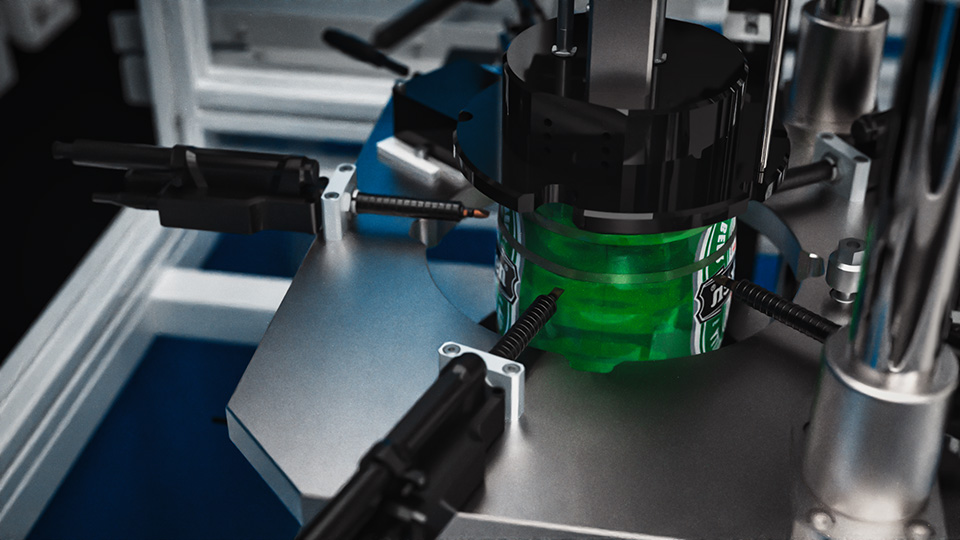 Figure: Tactile measurement of barrels and optical alignment
In-line measurement systems
In mechanical engineering, in-line solutions refer to customised integrated systems that use camera systems, optical sensors and tactile measurements to enable precise monitoring and control of processes in production lines.

Our solutions are designed to improve quality assurance and maximise production efficiency. By seamlessly integrating camera systems and optical sensors, products and components are captured and analysed in real time to detect deviations from specified quality standards.

Complementing this, tactile measurement enables the use of touch-based sensors to capture precise dimensions and measurements. The data obtained serve as parameters for evaluating product quality and enable effective process control. By integrating our in-line solutions, companies can increase production speed, reduce costs and improve the quality of their products. The focus is on continuous process optimisation in order to meet today's requirements for flexibility, precision and competitiveness.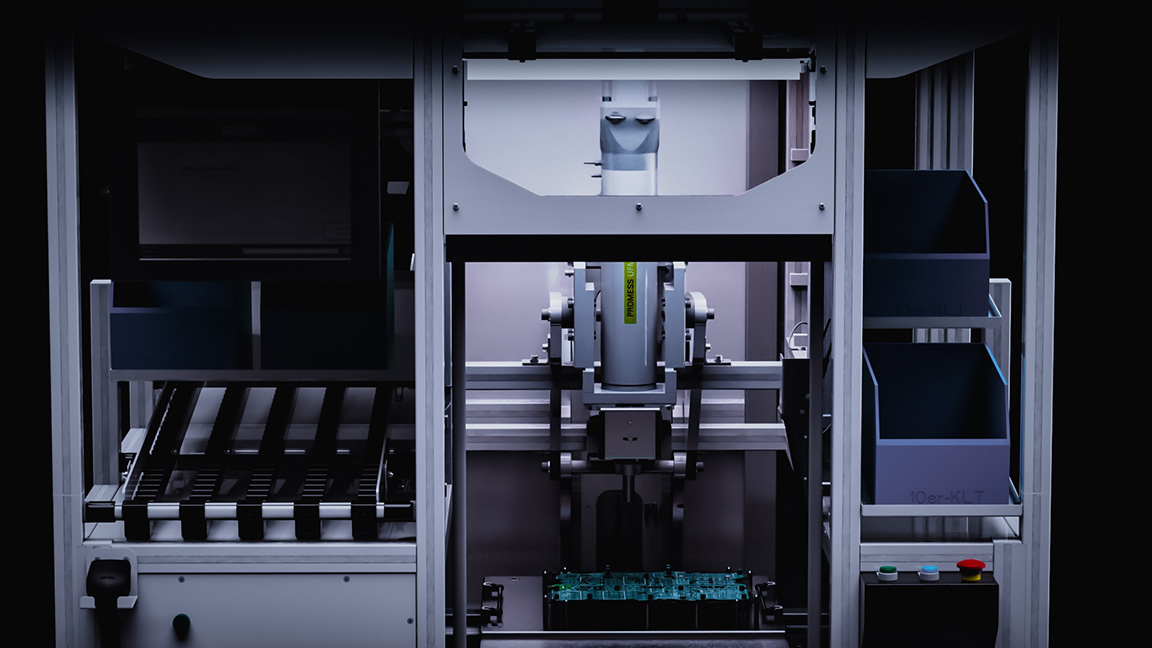 Post-Process Solutions
Post-process solutions are innovative systems and technologies used after the manufacturing process is complete to optimise the quality, finishing and finishing of products.

These advanced solutions use specialised tooling, surface treatments, assembly processes and inspection procedures to complete the manufacturing of parts and components. By using post-process solutions, companies can ensure that products meet the highest quality standards and fulfil specific customer requirements.

These solutions make it possible to improve surface finishes, ensure dimensional tolerances, optimise assembly processes and perform additional testing and certification where necessary. With a focus on fine-tuning and completing the manufacturing process, Post-process solutions in mechanical engineering help to increase customer satisfaction, strengthen competitiveness and improve the company's overall performance.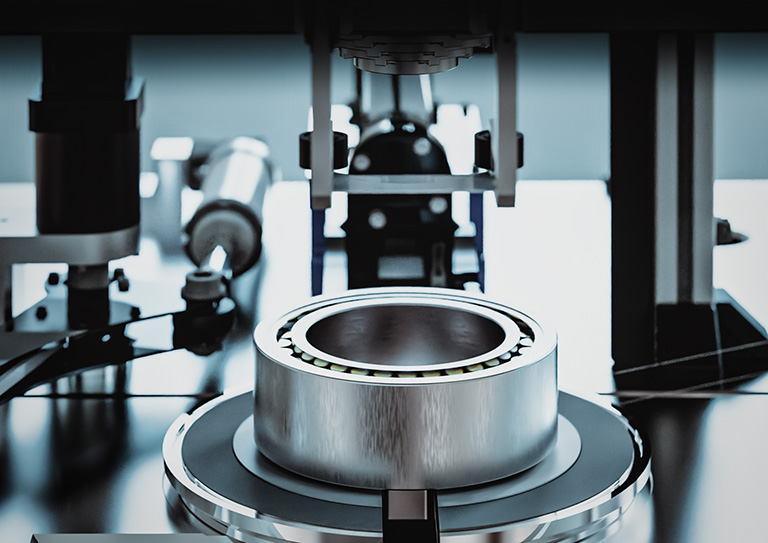 End of line Control
End-of-Line solutions are customised systems used at the end of the production line to optimise the final stage of production, packaging and quality assurance.

These advanced solutions integrate automated packaging equipment, labelling systems, inspection processes and data analysis to ensure that finished products meet the highest quality standards and are ready for shipment or distribution.

End-of-line solutions are designed to increase the efficiency, accuracy and reliability of the packaging process to achieve time and resource savings. They also include the implementation of specialised testing procedures to ensure that products meet the required specifications and standards. By using our end-of-line solutions, companies can improve their production efficiency, meet customer requirements and increase their competitiveness.

With a strong focus on the final stage of production, end-of-line solutions in mechanical engineering provide a seamless transition from manufacturing to the packaging and distribution process to deliver high-quality products to customers on time.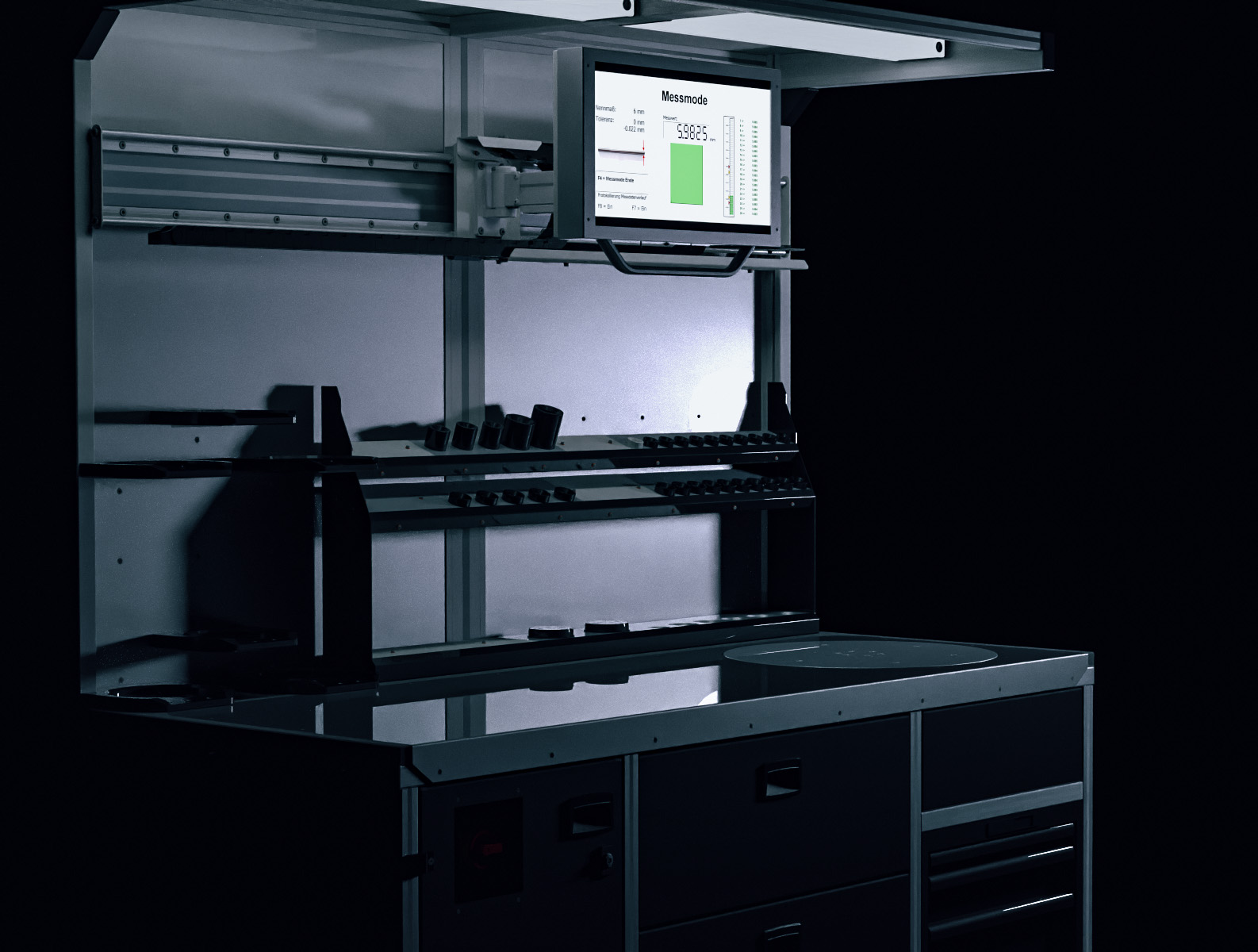 Professional development of individual measuring systems
For every application and every task, there are one or more concepts for a metrological implementation. This is where we apply our extensive experience and develop the right system for you based on the individual components, often using a wide variety of techniques. Because every measuring technique has its strengths, but also its limitations. Often the solution lies in an intelligent combination of different sensors.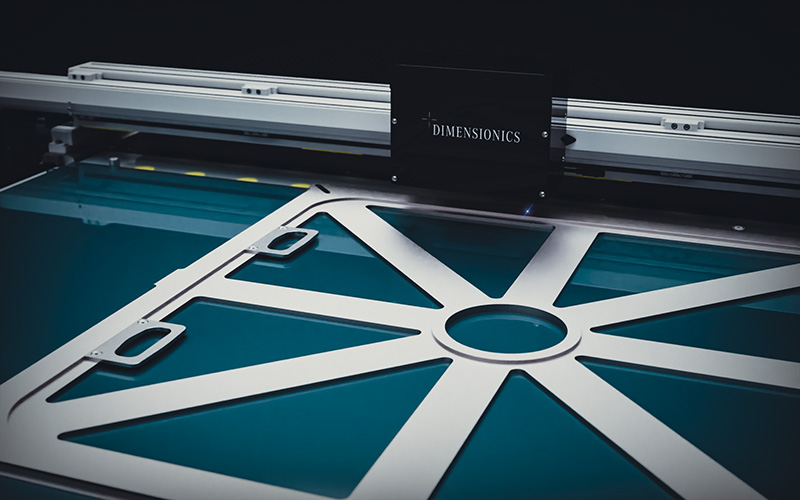 Figure: optical contour measurement of complex geometries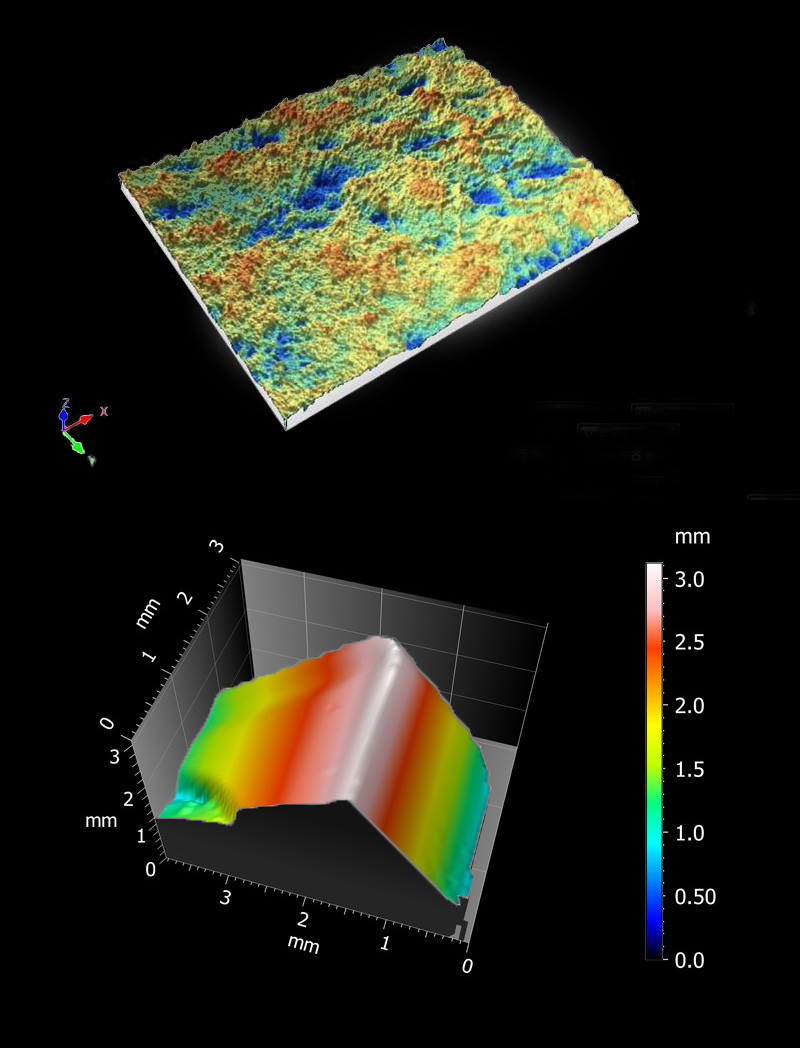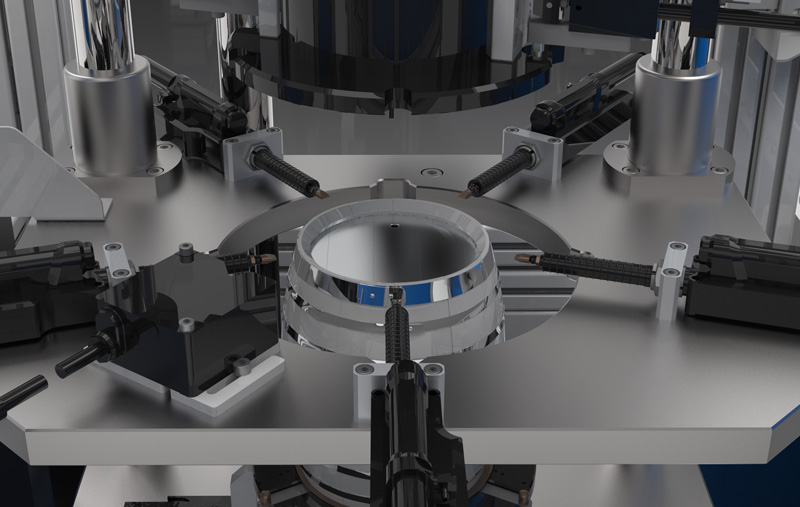 Tactile measurement technology
The 3D coordinate measuring technique is used for the precise measurement of components where only the smallest tolerances are permitted. It is still one of the most accurate measuring methods and fully complies with the latest state of the art.

From random sample measurement to complete measurement in production lines, its field of application is as broad as the industries in which tactile systems are used.

Application examples:
Inspection of form & bearing tolerances
Surface & contour measurement
Geometric dimensional inspection
Inspection of roughness
Extend if necessary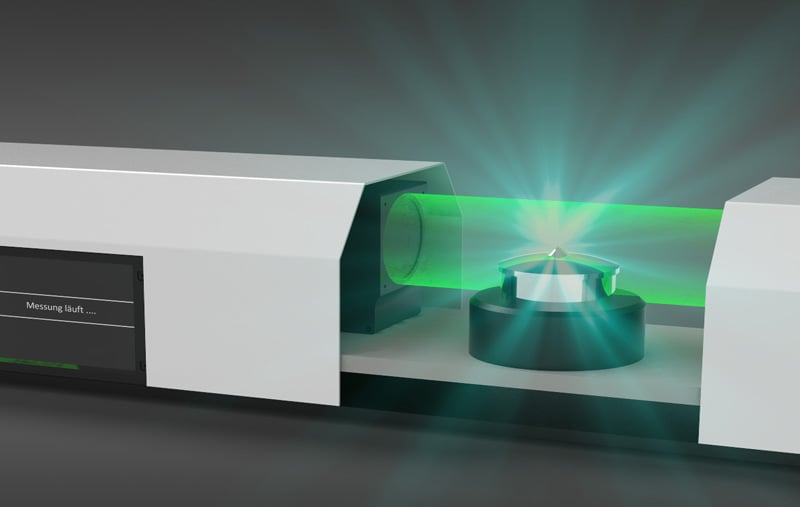 Optical measurement technology
As a contacting method, tactile measurement is not suitable in every case. Here, the optical measuring technique, which is gentle on the component, can be the method of choice. In addition, it impresses with its high measuring speed and measuring accuracy, even with large-area geometries.
Application examples:
Inspection of form & bearing tolerances of large-area geometries.
Surface & contour measurement
Geometric dimensional inspection
Non-contact, component-friendly measurement
In general, optical 2D and 3D geometry measurement can be divided into two areas: purely optical (triangulation methods, confocal measurement technology or interferometric methods) and combined, mechanical-optical systems (point sensors, multi-sensors and coordinate measuring machines).

The decisive factor, however, is the object to be inspected. Especially when selecting optical sensors, it is essential to know the influencing parameters of the environment and the component to be inspected in detail in order to achieve an optimal measurement result.

Such complex measuring tasks can often only be solved with combined systems. Therefore, we are increasingly using tactile and optical measuring methods in combination. Through the interaction of the respective systems, we can perfectly adapt the measurement to the application conditions.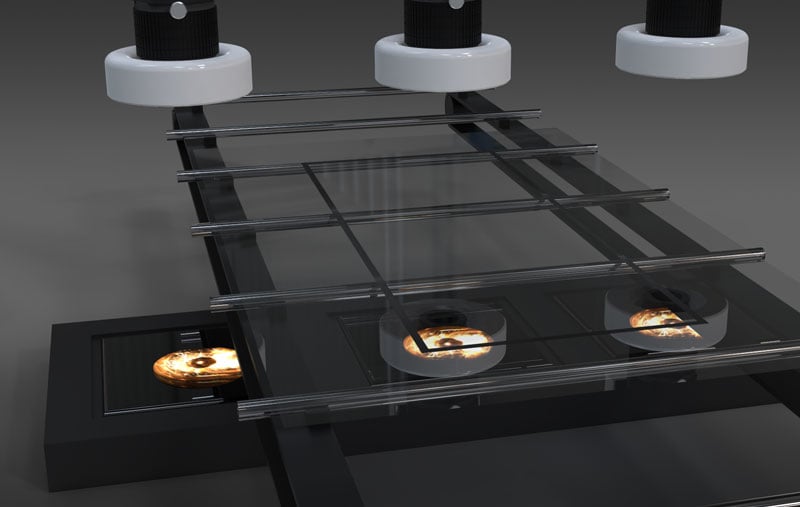 Industrial camera systems
Industrial cameras are a sub-area of optical measuring techniques, but they have a wider range of applications, as they can also be used to monitor manufacturing processes.

In manufacturing, for example, not only the shape and position of components are checked, but also the correctness of workpieces is detected. Manual processes for worker control can also be monitored with the industrial camera by scanning the worker's work steps, comparing them with reference images and reporting incorrect assembly.

In combination with these inspection processes and by "teaching" images, intelligent systems can be created that monitor the entire manufacturing process. This also applies to automated processes. Detecting the absence of a component causes the machine to communicate with the employee, helping to prevent machine downtime as quickly as possible.
Application examples:
Position & attitude control
Component/workpiece detection and inspection
Process assurance & process support
You have a task and are looking for the right solution?
Get in touch with us. We look forward to a joint exchange.