Special solutions presented
Discover the diversity of our projects by means of selected examples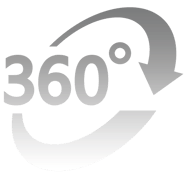 Wiring assistance as a manual workstation
Our goal is to create optimal working conditions for our customers and their employees. The task in this case was to optimise the process of manually wiring circuit boards. The individual boards are made by hand, with wires the thickness of a hair and soldering points barely visible to the naked eye.

In order to simplify this difficult task, a workstation was developed in which the worker is provided with optimal working conditions by means of a microscope. So that the worker does not have to manually control the individual points, a cross table was installed which, by means of an algorithm developed by us, controls the current position to be wired and positions the board precisely to the micrometre. By simply tapping a pedal, the worker can move to the next machining point.

The system saves the progress and allows direct re-entry into the production process even during shift changes.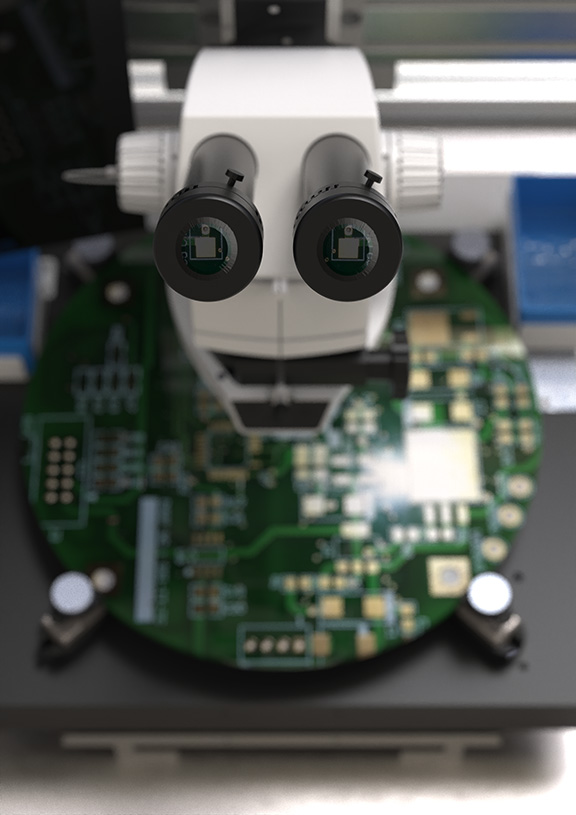 Focal points of the projects
Process automation for manual assembly of printed circuit boards
Wires thinner than a human hair
Regular production time: 1 month
Soldering points are to be controlled automatically after reading in a plan
Points can be controlled retroactively for inspection at any time
Working under the microscope
Ergonomic design of the workstation
Joystick control for manual movements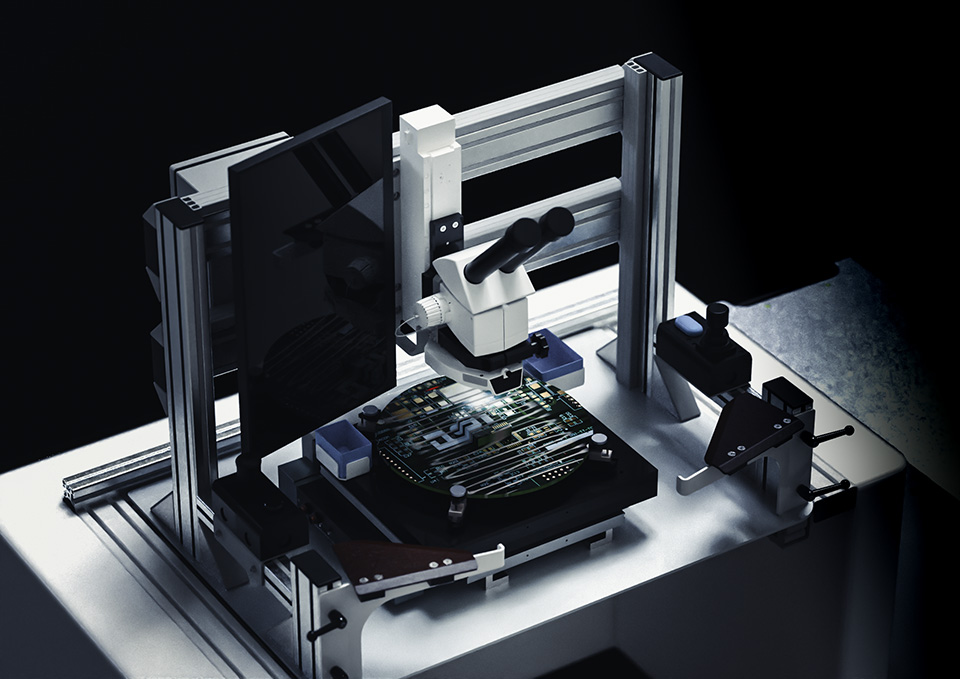 You have a task and are looking for the right solution?
Contact us. We look forward to a joint exchange.