Special solutions presented
Discover the diversity of our projects by means of selected examples
Automatic welding machines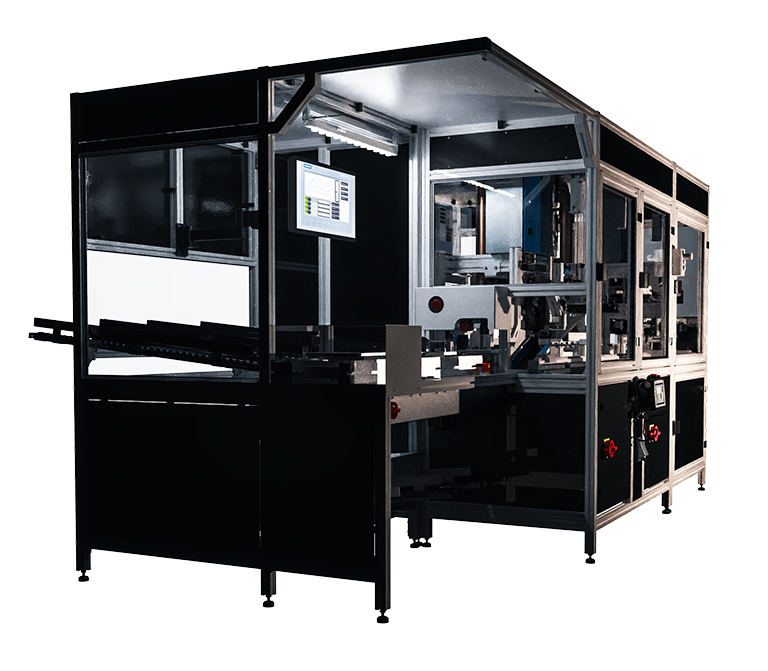 Projection welding
The automation of processes is an integral part of the current development of manufacturing processes. For a major supplier to the automotive industry, the task was to develop a section of a production line that bolts components fully automatically and carries out welding processes at defined points. Together with our partners in the field of automation, a system was developed that enables the complex components to be handled and the individual process steps to be implemented successfully.
The complexity of the task here consisted primarily in the control and regulation of sub-processes and their successful interaction. The integrated measurement technology monitors the process and makes it more transparent and comprehensible for the customer. The documentation of the processes and the processing of the measured values and results is carried out within the system and can be easily transferred to higher-level ERP systems.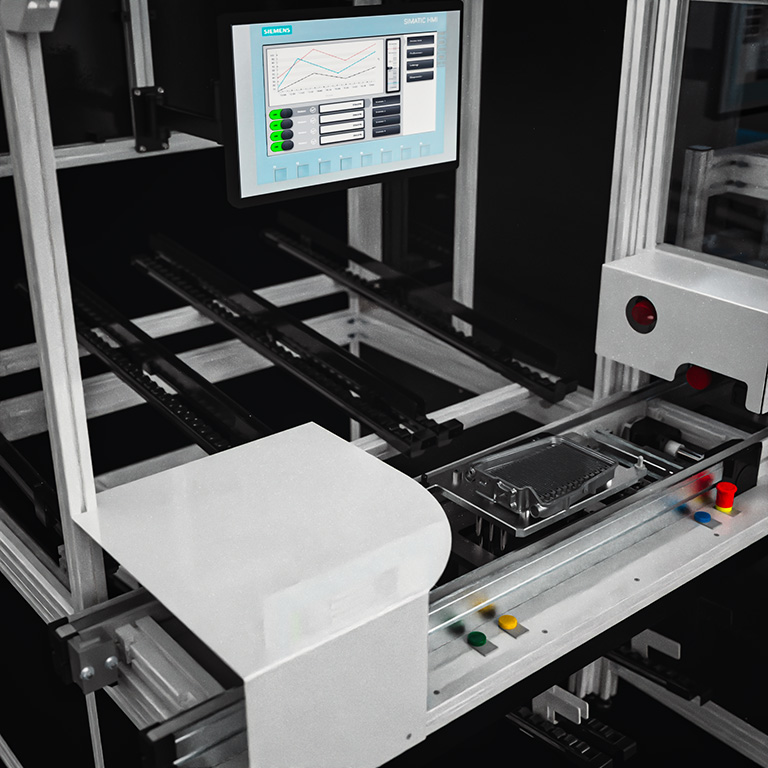 Plasma welding machine
The plasma welding machine was developed for the production of a supplier in the automotive sector. During production, several contact points were to be welded on the components. For this purpose, they had to be rotated around their own axis and turned by 180°.
These demands on the actuators meant maximum precision in positioning. The components are clamped and moved into position by an individually developed locking device. The machine torch is then fed in for spot welding.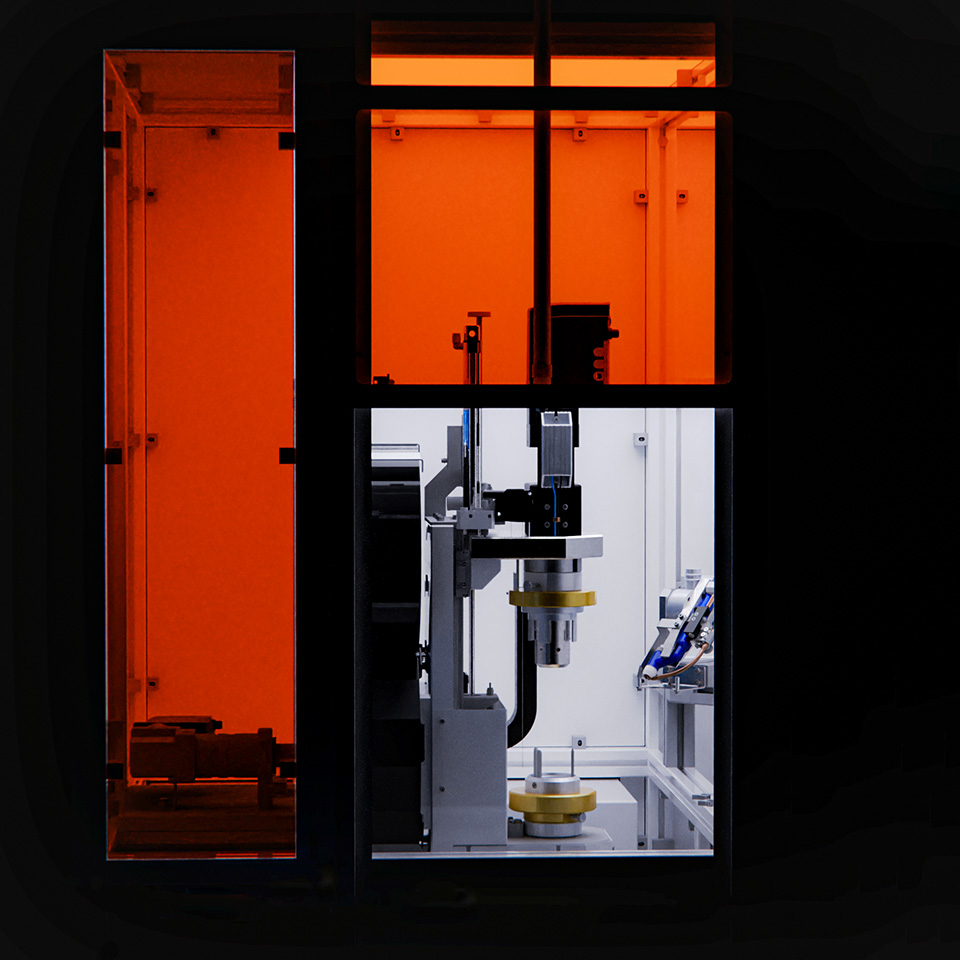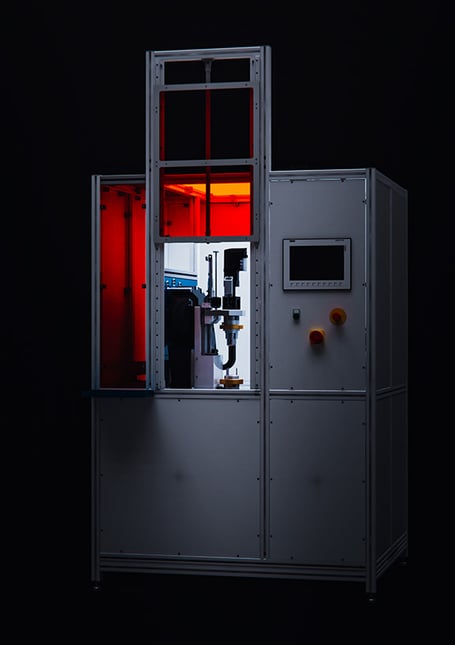 Main focus of the projects
Plasma welding machine for multiple contacting of the component with variable and repeatable positioning accuracy
Individually manufactured clamping device and swivel-mounted locking of the components
Cycle time approx. 20 s per component
Projection welding machine as part of a production line
Components are to be welded and screwed together
Pneumatic screw feed
Component handling with clamping grippers for component handling
Integration of measuring technology for complex process monitoring
Documentation for all production processes included
Communication with higher-level system for data exchange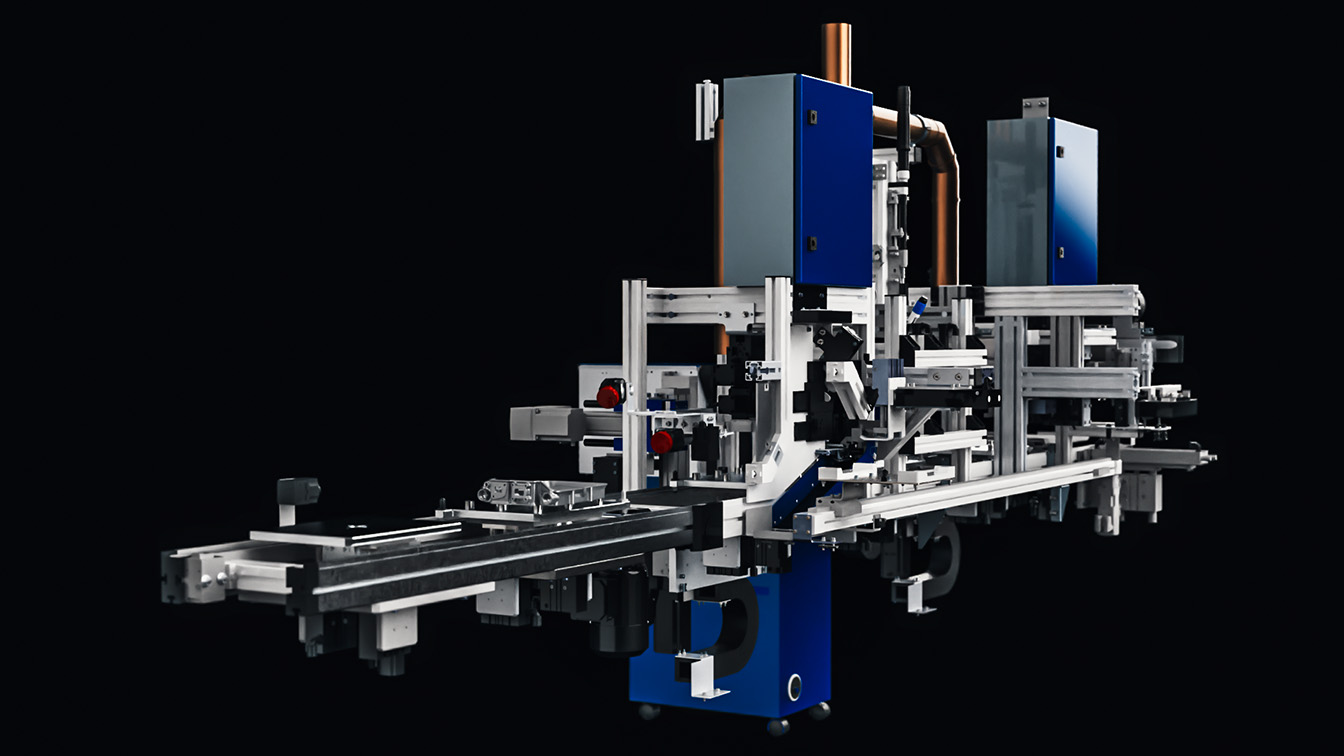 You have a task and are looking for the right solution?
Contact us. We look forward to a joint exchange.